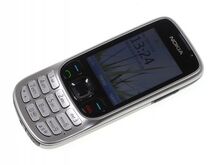 When Sapphire receives appauling messages from her boyfriend's phone being sent by his ex, Elektra steps in but advice from her makes matters harder than it is already. After Jay (Sapph's boyfriend) explains that his phone got nicked from him at a youth club by his ex Nicky, Tracy and Mike go to confront Sapphire about a webpage saying nasty things about the residents of Elm Tree House excluding Sapphire.
Sapphire denies this, with her stating that Jay's ex Nicky wrote the page. Elektra suggests texting bad things about Nicky, then goes into a disagreement with Tracy about doing so. This concludes, with Mike recommending that Sapphire should suggest to Jay about setting up the lock code next time his phone gets stolen.
The phone on the right is the phone that Sapphire had,the Nokia 6303i.