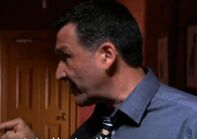 Dennis Stockle is a strict care worker who runs the rough care home Burnywood. He is Mike's boss and also unfair and never gives children a chance. Mike doesn't really like him but in the end, Tracy and Gus find out that he made the fire in the attic. He put padlocks on the fridge and the sweets cupboard. He dislikes little children and was about to take over Mike's job until he had to leave himself.
Ad blocker interference detected!
Wikia is a free-to-use site that makes money from advertising. We have a modified experience for viewers using ad blockers

Wikia is not accessible if you've made further modifications. Remove the custom ad blocker rule(s) and the page will load as expected.