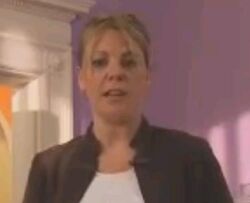 Shelley Appleton (Portrayed by Nicola Reynolds) is the head Care worker of the children's home throughout series three of The Story Of Tracy Beaker and laterley returned for a short while in series 5 as temporary head care worker.Story of Tracy Beaker
She has a cool, collected and confident attitude, but ultimately has a huge affection for all the kids. In series 3, it is mentioned that she first got interested in caring because she cared for her dad as a child, because he had Alzheimer's disease.
Ad blocker interference detected!
Wikia is a free-to-use site that makes money from advertising. We have a modified experience for viewers using ad blockers

Wikia is not accessible if you've made further modifications. Remove the custom ad blocker rule(s) and the page will load as expected.