Tracy Beaker Returns is a spin-off series/ sequel to The Story of Tracy Beaker. The programme commenced airing in 2010 and concluded in 2012.
The series's premise involves a now adult Tracy arrested for using Cam's credit card to publish her autobiography. After being released from jail, Tracy seeks refuge at a Dumping Ground where she meets the children who are intrigued by her and her story. Needing to pay Cam back, Tracy asks Mike for a job. As Mike is short-staffed, he agrees to make her an assistant care worker. Tracy then sets about getting to know the many children and their cases.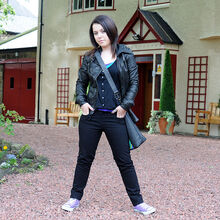 Ad blocker interference detected!
Wikia is a free-to-use site that makes money from advertising. We have a modified experience for viewers using ad blockers

Wikia is not accessible if you've made further modifications. Remove the custom ad blocker rule(s) and the page will load as expected.