Latest episode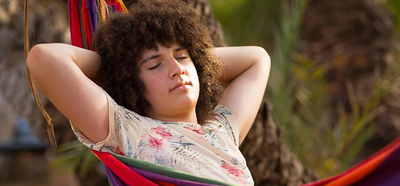 Welcome

Tracy Beaker Wiki is a fan created encyclopaedia which aims to be able to provide information on every single aspect of the Tracy beaker franchise by Jacqueline Wilson. This site will cover the Book series, the three CBBC television series as well as their episodes, characters locations etc. This site is produced by the fans for the fans meaning that any visitor is free to add what they know about the series to this wiki's pages.
The television shows on CBBC.
Did you know?
...Daniel Pearson played Luke Salter in Emmerdale ?
...The character Faith's name suits her absolute faith to try her best?
...Dani Harmer played two roles at the same time on the same television channel?
...Connor Byrne was an ballet dancer before acting?
...Jessica Revell has so far only acted in TBR and TDG?
...Kay Purcell has appeared on Emmerdale as two different people?
...Tracy Beaker is not Jacqueline Wilson's favourite character she has invented but the most popular?
...There was a play made of the Tracy Beaker book, the Dare Game?
...Jacqueline Wilson thought of the surname of Tracy Beaker when she was in the bath and spotted a beaker? (imagine if she'd got her toe stuck in the tap, it might have been 'Tracy Taptoe' instead...)
...Amy-Leigh Hickman has a sister called Abby Hickman?
...The character Gus suffers from autism?
...The character Frank Matthews and his portrayer suffer from Cerebral Palsy?
...Dani Harmer had failing GCSE results?
...Nick Sharratt illustrates the TSOTB books and shows, TBR and TDG
...Dani Harmer has a brother and sister?
...Richard Whisker and Dani Harmer act together in another show on CBBC?
Featured...
April 2015
Fake it to Make it was the seventh episode of the third season of the Dumping Ground, first broadcast in February 2015. In the episode, Carmen gets an audition to become a presenter for a science video, the only problem being that Carmen has no interest in science. Elsewhere, fed up with being treated like bottom feeders, Toni and Billie, the twins, decide to pretend they have telepathic powers. Read more...
Coming Soon?
Returns January 2018
Polls
Did you like "Dumping Ground Island"?
Help

If you need some help navigating the wiki talk to an admin about the situation because they are guaranteed to help.

Click here to write a new article.
| | |
| --- | --- |
| Other Places | |